Paranormal Activity
in the San Luis Valley of Colorado

Colorado in general has a long history of paranormal activity with haunted hotels, castles and some of which is rather gruesome including cannibalism (Alferd Packer), Indian battles and mining accidents.
It has been said that no other North American region has such a documented variety and intensity of unusual phenomena as found in the San Luis Valley, the world's largest alpine valley. There have been thousands of strange reports that range from UFOs, ghosts, crypto-creatures, cattle mutilations, Indian legends, skinwalkers, sorcerers, portal areas, secret underground bases and covert military activity (see Our Strange Planet - San Luis Valley Camera Project).
Silver Cliff Cemetery in the San Luis Valley was established in the early 1880's and is known for mysterious lights that float around the cemetery at night (see Wikipedia link here and the video below). Some say these could be the spirits of lost miners who still wander the earth.
A dozen different Indian tribes have came through or settled in the San Luis Valley over the years, including the Utes, Navajos and Jicarilla Apaches. Many people claim the Indian spirits still walk along the highways. It was believed by some tribes that there was some kind of life form living beneath the valley. Interesting enough, geologically there is a huge underground lake beneath which is a source for artesian wells with enough pressure to pump themselves. The San Luis Valley is believed by some to be the location of the Sipapu or "place of emergence." The Indians believe that they would be led underground to safety at this location just before a cleansing period of earth changes.
The San Luis Valley is the home of Coloado's "Ghost Railroad". You can find out more on the Mesita, Colorado page.
Strange weather patterns are typical of the area and often the storms roll right along the ground as if you are in the clouds (see photos below).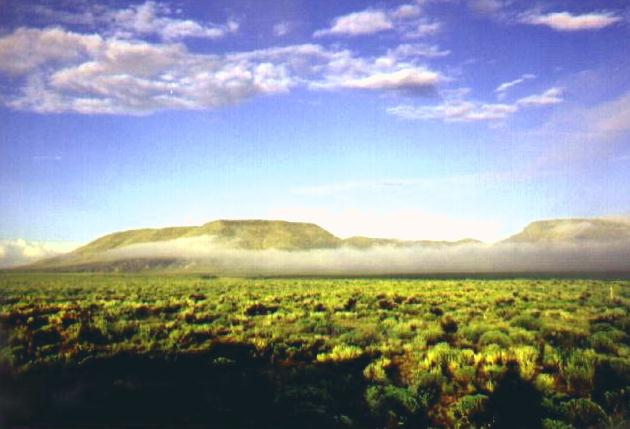 The Town of San Luis is the oldest town in Colorado. Many of the buildings date back many years and are older than the state. With the history held within their walls, one can only wish they could speak (see below).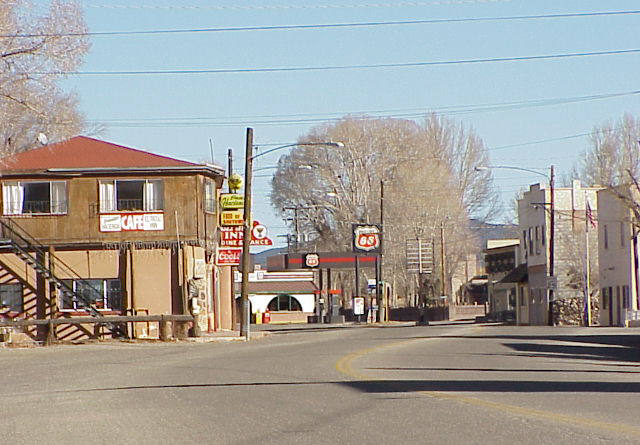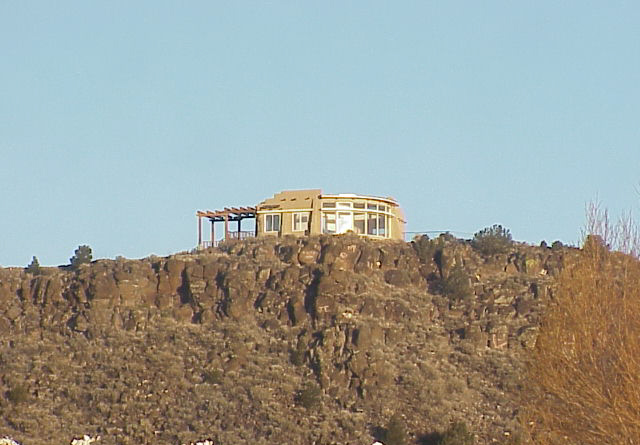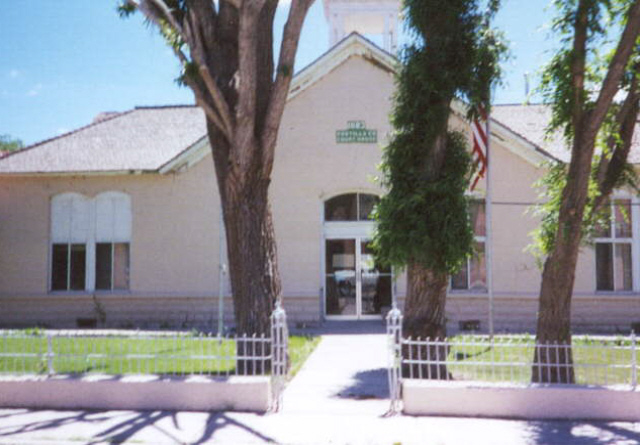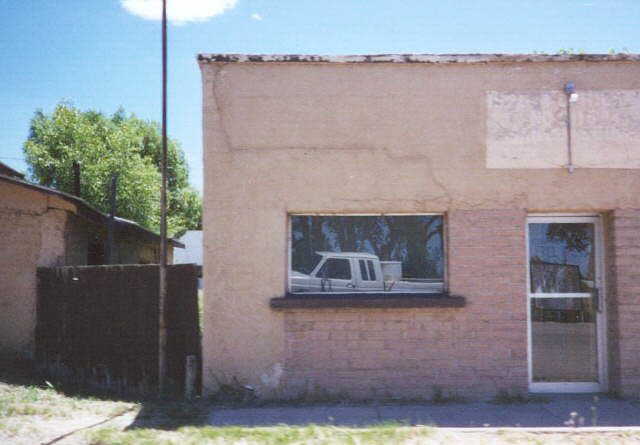 Southwest a few miles from San Luis you will find the turn off to Mesita, Colorado which is nearly a ghost town with just a few families residing there. The most of the old, black lava rock buildings there are boarded up and appear lifeless. They tell a tale of a once thriving community now mostly home for lost spirits. Research tells little about the towns past but much about great deals on property (see below).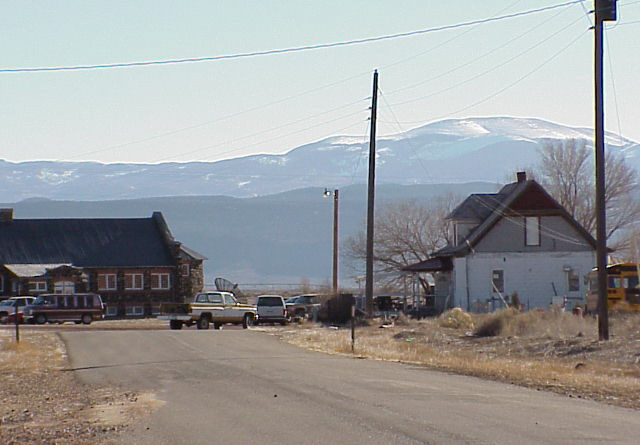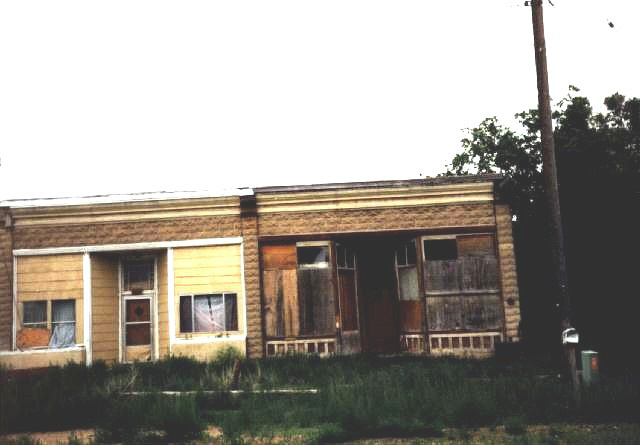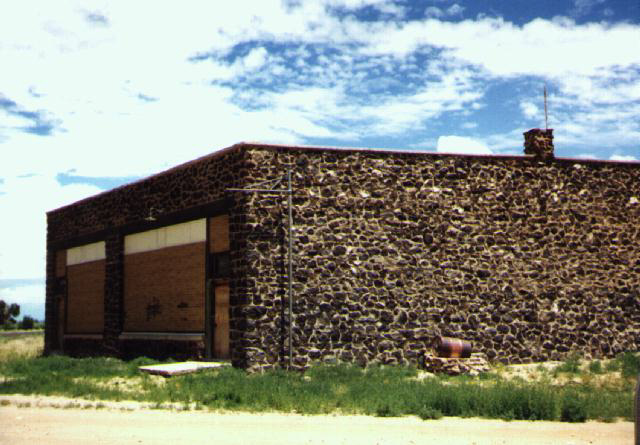 Above you see an image of an old cellar or garage on the way into the Town of Mesita, apparently abandoned and crumbling under the sands of time.
---
Spirits roam the grounds of Fort Garland, built in 1858 and it was named for Brevet Brigadier General John Garland, then in command of the Department of New Mexico.
.
---
Back to Unexplained